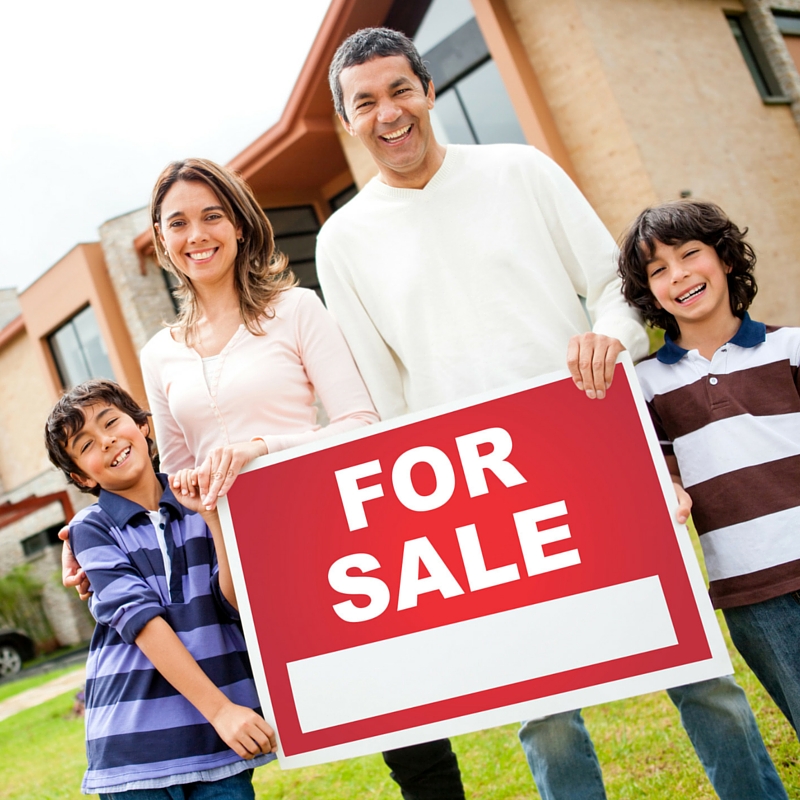 Good presentation can help a potential buyer visualize owning your home. It can make a powerful impression – and increase your chances of a great offer. We want to encourage a potential buyer to connect with your home, and see how it could be a great place to own.
In our experience, some small changes can have a big impact. It's about helping buyers to focus on what your home has to offer. Let them notice the location or design, rather than getting bogged down in irrelevant details. With this in mind, we've put together a few tips to help you prepare your home for sale.
1. LEAVE ROOM FOR THE BUYER
When you walk into someone else's house, you start to notice who they are. Whether it's a photo on the wall, or an unusual family heirloom, you are reminded that you are in a space that belongs to another family.
While it's understandable that you've made your house your own, you want a potential buyer to imagine that the house is theirs. Though it might be an emotional task, consider making the personal touches less obvious. That way, it's easier for them to imagine your home as their own space.
Resist the temptation to fill your closets with these items. If your home's storage areas are starting to look full, consider putting some of your possessions into storage. Your potential buyers will want to inspect the closets.
2. GIVE IT A THOROUGH CLEAN
Moving is a busy time, but first impressions are critical for buyers. Impress potential buyers with your home's potential – free of distracting stains, smells or dust. We've found that these areas make the strongest impression:
Windows: Clean windows let more light into a room, drawing attention to your home's other qualities.
Kitchen and bathrooms: Sparkling bathrooms and kitchens make a home look inviting. Try bleaching grout, scrubbing toilets, and polishing handles, sinks and appliances.
Mind the details: Vacuuming, sweeping and dusting are quick ways to make your home look its best. Don't forget your fan blades, skirting boards and light switches.
Air the house: If smells are an issue, open up the house. Or, clean your air conditioner. If an odor persists, try professional cleaning for carpets or upholstery. It may be a good idea to part with a particularly worn rug or carpet that could be causing the odor.
Brighten the house: Check that all lights are working. People are drawn to brighter, airier houses.
3. DE-CLUTTER YOUR HOUSE
The key is to minimize distractions, so your buyer can focus on their decision. Another benefit to de-cluttering is that it reduces the workload when you're moving to your new home. Remember that buyers will be opening closets, so be sure that your storage areas are tidy as well.
4. THINK MINIMAL EVERYONE IS DIFFERENT.
Some people love bold colors, while others prefer neutral tones. Homes are our space to express ourselves, so, it's understandable that your home will be a reflection of your own personal tastes.
If you can, when you list your home, try to find opportunities to keep your home looking neutral. Like with your personal items, a different taste in furniture or artwork can remind a buyer that this home is not theirs. This can make it more difficult for them to imagine owning the home.
You can achieve a neutral feel by toning down accent colors. If you feel that your home has a color scheme that might be too individual, consider painting your home before it's listed. If it helps attract more buyers, this decision could end up saving you time and money.
5. WELCOME THEM
People often make quick decisions. So, first impressions can be critical. When a buyer arrives to inspect your home, they will first see the outside. We've found that these steps can boost the image of your home to a prospective buyer:
Pressure cleaning: Clean your home's exterior, including driveways, entry areas, and paved areas. Your pressure clean might reveal some areas that need more of a touch-up; neutral paint can help cover any minor flaws.
Check your front door: Make sure that your doorknob is solid and free from rust. This sends a positive message to your buyer about the security of your home. If you're considering paint touch-ups, your front door is also a great place to start.
Manicure your yard: A well-maintained yard gives an appealing appearance. And, planting a few flowers can create a welcoming aroma too.
MINOR REPAIRS MATTER
Buying a home – like selling one – is an emotional time. People often read into the small details. So, a stain or a crack can shatter a positive impression.
It can be tough to find time for repairs when you're selling, but it's a great time to do so. We've found that these minor repairs can lift the appeal of a home:
Fix any holes or scratches in the walls
Maximize natural light in each room by removing any dark or drab linen
Repair any leaks – such as in a bathroom faucet
Try re-caulking your sinks, baths and showers
Remove rust and stains
Fix broken items such as sagging screens, frayed carpets, or chipped tiles