ABOUT AMY STARK SNOOK, REALTOR®
With over 17 years of experience in the real estate industry, Amy brings a competitive edge to every client. In addition to her skill as a real estate agent, Amy's a licensed title agent and 2021's President Elect of the Women's Council of Realtors® Florida Network. She currently serves as a Director of Florida Realtors® and on the Board of the Broward, Palm Beach, St. Lucie Realtors®. Matched with her many years as a Palm Beach County local, her experience has earned her an intuitive understanding of South Florida's real estate market.
As a long-running successful business owner, she's not only versed in handpicking the best associates for her team, but has nurtured strong industry relationships with lenders, insurance companies, inspectors, title companies and others — providing her clients with full concierge-level services.
Beyond business, Amy believes in community involvement and gives back regularly by donating a portion of all proceeds to local animal shelters. She's not only an exceptional Realtor®, but embodies what it means to work with integrity, dedication, and a commitment to the highest levels of service.
With Amy, you get unmatched quality assurance and can trust that every aspect of your home-buying and selling experience — from first contact to closing — will be handled to your exact specifications with care.
ABOUT NOREEN PAYNE, REALTOR®
A long-time Delray Beach resident, Noreen has been living in the Lake Ida community since 1997.  She brings a well rounded background in sales and marketing to the table, having worked with The Atlanta Market Center and DCOTA in South Florida in the realms of real estate, home furnishings, and design— a total package!
After raising two kids, she joined forces with long time friend and business partner, Amy Snook; together they form the Amy & Noreen Team of Lang Realty.
Noreen's edge is one of personality and passion. A champion for her community, her care for helping others comes through in that extra level of concierge service to buyers and sellers.
Noreen's community service efforts span the neighborhood. The 2020 Chair of the Greater Delray Beach Chamber of Commerce, Noreen's involvement with supporting local businesses has seen her serving as Ambassador Chair, Vice Chair of Membership, and Vice Chair of Programming along the way. In the past, she's been recognized as the first ever recipient of the Richard Ohstrom Award established by The HOW Foundation and a finalist for the Ken Ellingsworth Community Service Award. As a committed volunteer, she devotes much of her time to supporting The Achievement Center for Children and Families, serves on the Board of Directors, and Co-Chairs the Annual Delray Beach Home Tour.
A fierce fighter of food insecurity, she starts every week with the Caring Kitchen, making sure meals find their way to children and the homebound across Delray. From championing local businesses to mutual aid and Impact 100, Noreen believes it's this deep commitment to, and connection with, one's community that forms the foundation for business success.
ABOUT PAIGE MERCADO, REALTOR®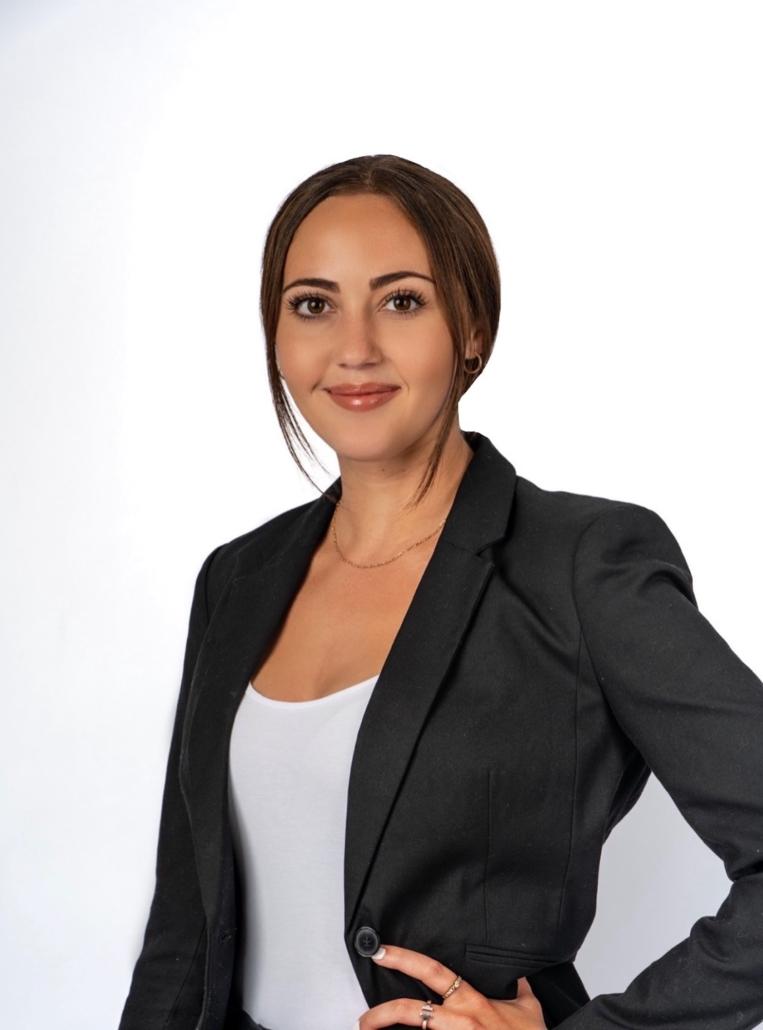 Born and raised in South Florida, Paige has extensive knowledge of Palm Beach County and its vibrant neighborhoods. While growing up in the area and seeing its development inspires her to help her clients find the home of their dreams.
Prior to real estate, Paige was an elementary school teacher. Her years spent in the education industry helped her gain important skills that allow her to provide the best service to her clients in real estate. She prides herself on having a strong work ethic, integrity, attention to detail and a positive attitude. Paige became a teacher to do work that matters, is meaningful, impactful and helps others; which is the exact same reason she became a Realtor. Outside of real estate, Paige enjoys exploring new restaurants, trying new coffee shops, traveling and spending time with her family and friends and her german shorthaired pointer.
As a proud member of the Amy and Noreen Team, Paige's goal is to make each client feel comfortable and at ease with the process of buying or selling a home. She listens to her client's wants and needs in order to achieve the best outcome in every transaction. Her clients can count on her every step of the way. Most importantly, just as the Real Estate industry evolves to become more innovative and efficient, so does Paige. 
ABOUT NAMRATA ISRANI, REALTOR®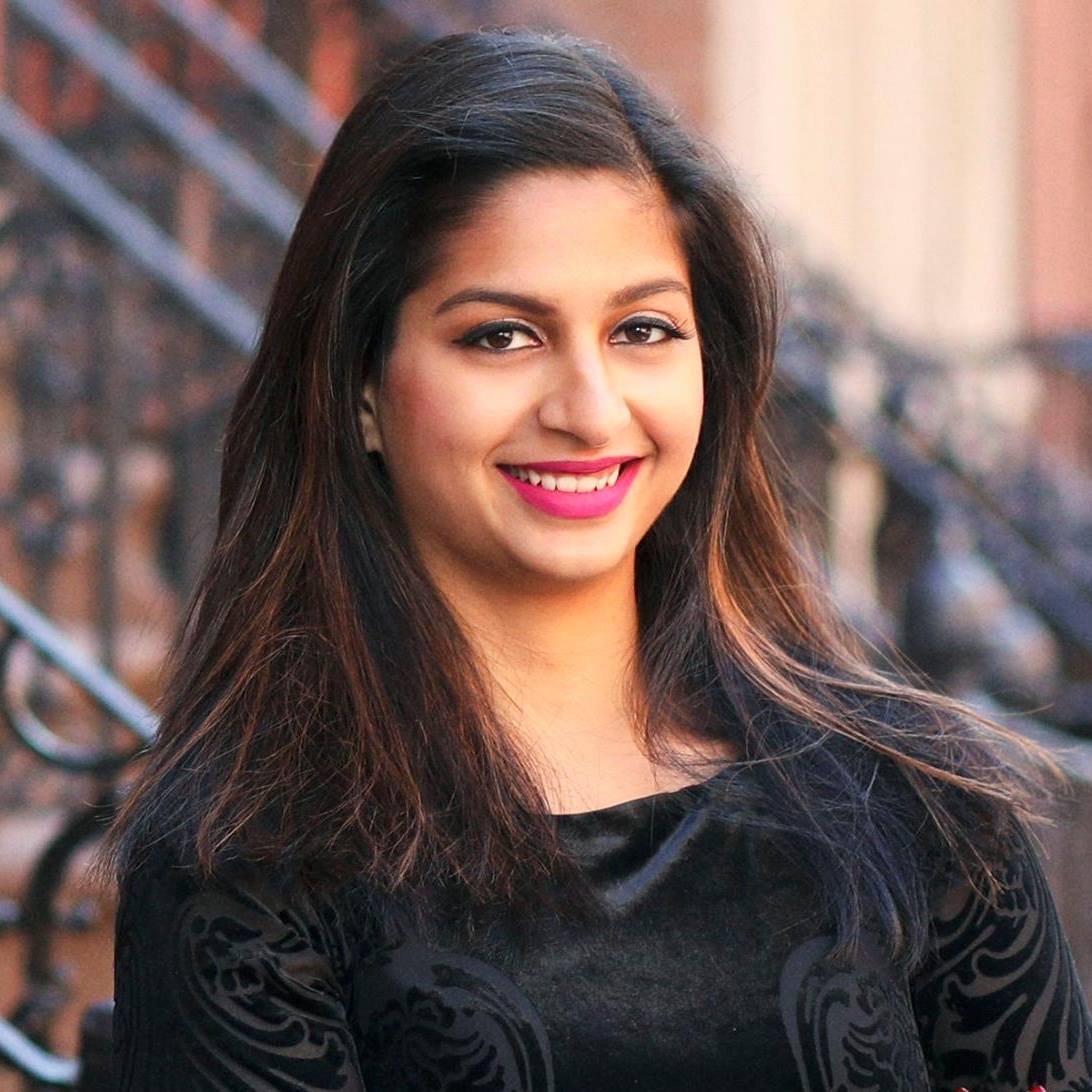 For Representative Namrata Israni, patience and confidence are the keys to creating successful conclusions. "I believe in carefully listening to my clients to really get to know what they're looking for, and then offering them the strategic advice necessary to reach those objectives," she says. "My primary goal is to ensure sellers and buyers are well represented, consulted and informed throughout the entire transaction, making it as smooth and stress-free as possible."
Today, she's known as a go-getter with an infectious, positive attitude, who always puts her clients' needs above all else. Namrata possesses a global persona having been born in New York and raised in Nigeria, Mumbai and Las Vegas.