Working With Buyers In A Covid-19 Environment
Working with Buyers in a Covid-19 Environment
By: Noreen Payne
     Sitting at my desk and pondering the path forward during this time of social distancing and virtual work during Covid-19, I wonder how things will be different in our personal residential real estate business once we make it through these challenging times. But, for now, the focus is on how we continue to serve our buyers who are not only wanting to buy a home but also have to. Like many of our colleagues, we're also looking at ways to conduct our business virtually. When it comes to our buyers, for now the days of picking them up in our cars and face-to-face interaction are on hold. Those of you who know me know I'm missing those personal moments immensely! 

That said, I'm finding that using tools such as FaceTime, Zoom, App Files, Video and Virtual tours can also go a long way toward building a solid relationship. In fact, we've just closed on a new home purchase with a buyer who has never set foot in the home they just bought! Though this is the first time we're weathering a pandemic, this isn't the first time we've done this. Remote contact can be a common way for buyers to purchase, especially investors who trust us with their goals.
     In the case of our recent close, we started in the classic Residential Real Estate fashion, doing what we do best. The fact-finding process, once done in person, can be handled via conference call. During the call I asked a lot of questions and did even more listening. Then I created the usual searches and shared them over email—after which came the usual back and forth feedback, mostly done via virtual tours, photos and a few FaceTime calls.
    Working in this manner with our buyer, we actually found the perfect home in no time! I set the showing with the listing agent and luckily the home is vacant and on a SUPRA, therefore, no contact/no touch deemed necessary. Over FaceTime the buyers and I took our time going through every inch of the home, down to the street on which it's located. We negotiated the deal and went under contract. At the time of inspection, I met the inspector, who we know very well. As a side note: It's my firm belief that having trusted partners working with you at all times is a must! I unlocked the door for the inspector and reconvened with the client over FaceTime to give them the update.  Obviously, many more things can happen prior to closing. In this case, we met General Contractors, interior designers, landscapers, plumbers, electricians, and more. It was a great help having an agent on the listing side who was incredibly accommodating and a pleasure to work with. In these days of Covid-19, our spirit of teamwork is being put to the test. Now more than ever, we're all pulling together in the best interest of our clients to ensure smooth closings like this one. 
    In this time of uncertainty, my initial reaction was to withdraw—even marketing didn't feel right. But, I believe these days the reality is that our clients now need our support more than ever (of course at a safe six-foot distance).
About Noreen Payne
Noreen Payne is a partner in the All About Florida Homes team of Lang Realty. She and her co-partner, Amy Snook, provide concierge-level real estate service in South Florida. She is currently Chairman of the Board for the Delray Beach Chamber of Commerce and is on the Board of Directors for The Achievement Center for Children & Families, and is an active volunteer with The Caring Kitchen.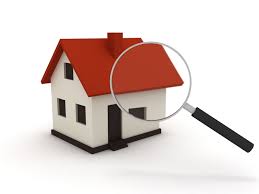 https://amyandnoreenteam.com/wp-content/uploads/2020/04/download.jpg
194
259
Amy Snook
https://amyandnoreenteam.com/wp-content/uploads/2021/08/amy-and-noreen-team.png
Amy Snook
2020-04-22 17:04:57
2021-04-24 01:33:32
Working With Buyers In A Covid-19 Environment